The Bay Area Council's annual Pacific Summit become virtual for the first time in 2020 due to COVID-19. This meant replacing the traditional hotel venue for a virtual conference space with attendees logging on instead of walking in.
Prior to the event itself though, the complexities of setting up a large, sponsored event remained the same; managing various sponsor levels, allowing sponsors to create their own guest lists and create private invitation and confirmation processes; create separate public paid ticket pages; create complimentary organizer invites; customize communications pre- and post-event for every guest group - and track all sponsors, registrations and guest issues in real time. For that, the Bay Area Council relied on Seatrobot.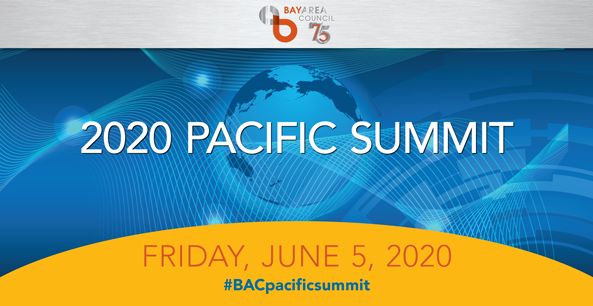 Linked seamlessly with the Bay Area Council's Salesforce CRM, Seatrobot allowed the creation of Sponsor levels, custom Sponsor Registration Pages and guest management accounts for all 30+ sponsors; Presenting Sponsor TMG Partners, and others including Bank of America, Facebook, KPMG and Deloitte.
This feature unique to Seatrobot allows a sponsor representative to manage their own private guest list and communications platform within the Bay Area Council's Seatrobot system - while allowing the overall Event Manager real-time monitoring and troubleshooting 24/7.
Using Seatrobot's simple but powerful interface, Event Managers can rely on automatic communications for guests, comps, sponsors' guests - even guests of guests - while still customizing any individual correspondence in minute detail as needed.
The bottom line? Regardless of their source, all 600 guests get pre-registered without a hitch. For more info on how Seatrobot can streamline your event, contact and guest management, visit us here.